Tjaabi – Flood country
A new theatre work – the Pilbara in song, story, sight and sound
Created in Roebourne, this interdisciplinary theatre work is designed to tour and bring the beauty of the Pilbara to the world. has been developed with the support of Elders from the Ngarluma, Yindjibarndi, Banjima, Marthudunera, Kuruma, Nyiyaparli, Kariyarra peoples and other Pilbara Elders at the Ngurin Cultural Centre.
With both sorrow and joy, Ngarluma singer Patrick Churnside calmly and passionately voices the contradictions of his country as it is flooded by modernity in a profoundly moving intercultural musical and digital experience.
Flood Country features the Tjaabi song-form, to draw us into the depths of Pilbara culture. Seamlessly, using image and song, Patrick takes us soaring over his country, from the sunrise in the East to where the desert meets the sea in the West, in a moving lament for his timeless country.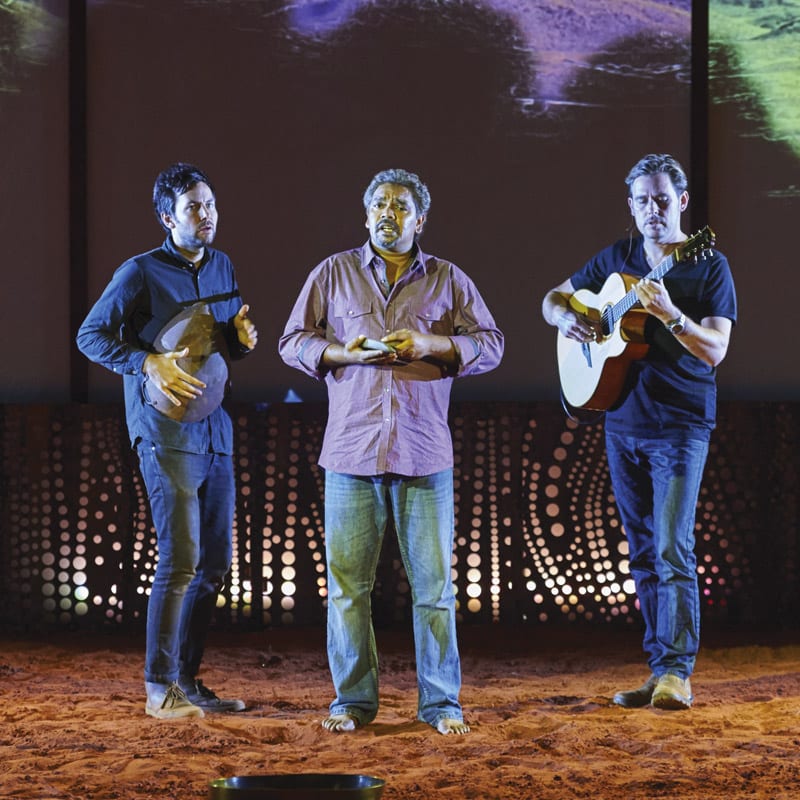 "Tjaabi is a sense of identity, it's a sense of belonging to something that's connected to land. Through history when I hear the old people sing, it connects me back to a different time. When we did this as a community, it drew people in. The tjaabi is important to continue today and into the future."
Patrick Churnside