The Digital Lab
Digital skills, equipment and workshops for the community
The Digital Lab provides a hub of activity in the heart of Roebourne, delivering digital inclusion workshops to deliver 'digital catch up' for local young people. By creating digital content, young people develop new literacies and skills for employment in cultural tourism, events, management and emerging industries.
The Digital Lab builds capabilities in film, photography, audio, AR, VR, digital visual art, graphics, desktop publishing and more, creating high quality digital content across all New Roebourne's initiatives. The Lab provides an essential service allowing young people and Elders to grow in digital literacy, and encouraging new Aboriginal mentors to step up in the community.
The Digital Lab is supported by Lotterywest.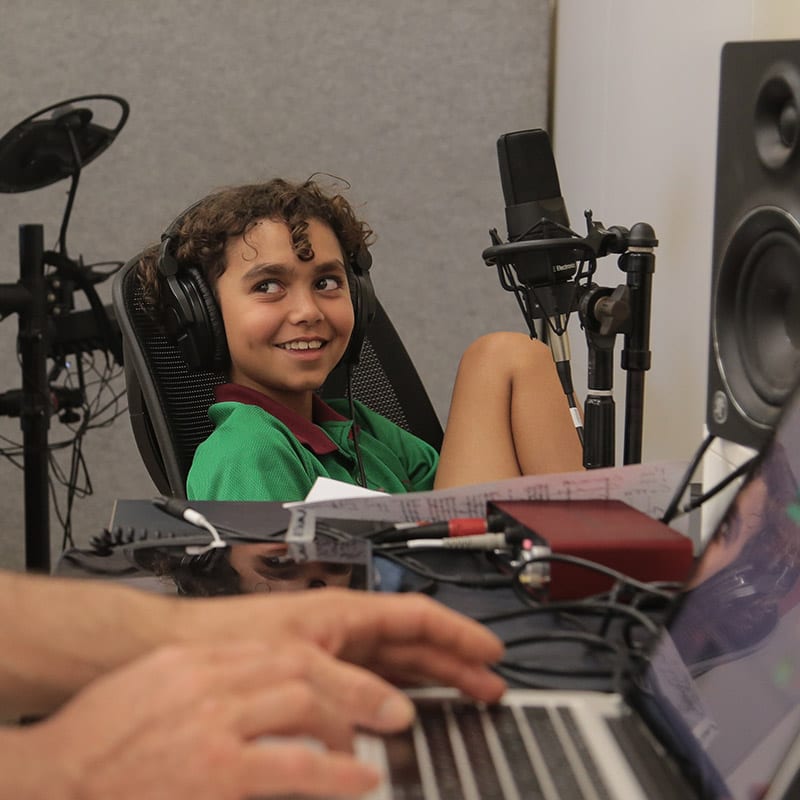 "Big hART's work in the community is imperative, enabling our young people to step up and shine, grow skills and build strong futures."
Michelle Adams,
Cultural Advisor and board member