Neo-Learning
Heritage as a future concept – Aboriginal young people reshape education.
NEO-Learning is a site for learning, and aims to become the first interactive digital platform of its kind in Australia.  The goal is to support teachers nationwide to deliver fun, future focused, cross curricular lessons and workshops, driven by a digital literacies approach. Engaging with students across the nation, young people from Roebourne become the experts of digital arts, and champion the technological movement from Ngarluma country in the Digital Lab, and beyond.
NEO-Learning builds on the success of Big hART's award-winning interactive comic NEOMAD, a collaboration between SUTU and 40+ young artists from Roebourne and a proud outcome of many contributions from community. NEO-Learning will enable Roebourne young people to share knowledge, and empower them to rewire how learning is experienced. NEO-Learning acknowledges that learning stems from place, and is most effective when explored in connected and engaging ways. Ways of being, knowing and doing.
The co-development of NEO-Learning pivots Roebourne's young people as peer mentors: strong, brave, funny, real, creative and knowledgeable.
NEO-Learning is supported by the Telstra Foundation's Tech4Good program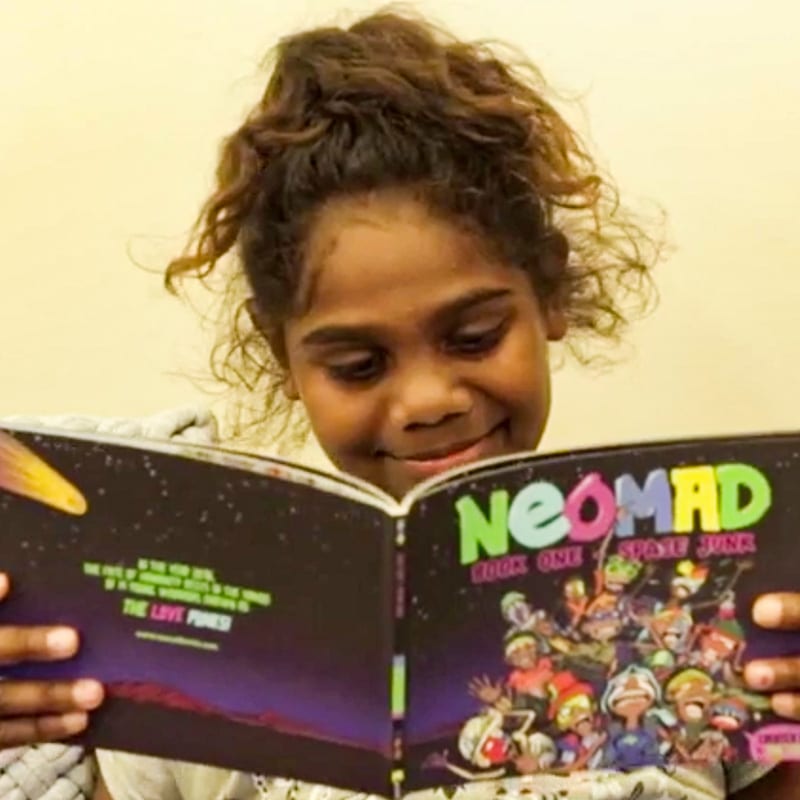 "Kids are clever and if the right people come they encourage and strengthen their behaviour"
Allery Sandy,
Cultural Advisor & Board member