Digital O
Young women as digitally savvy changemakers
Digital O is a new strategy of Big hART's primary prevention program – Project O. Project O supports young women to increase their skills and confidence, and drive change in their communities. Project O is a national initiative, currently operating in 3 communities, including Roebourne.
Young women in remote areas such as Roebourne rate in the lowest percentile for digital inclusion in Australia. Digital literacy, access, affordability and ability are proving critical for all young people to sustained 21st century economic participation. As the digital divide widens, Digital O provides the opportunity for young women to 'catch up' on digital abilities and confidences, increasing education and training outcomes.
With the support of Elders and Cultural Advisors, Project O offers one-on-one mentoring, building on what is strong and working with young women to identify their interests and offer opportunities. This positive program supports the future female leaders of the community – building resilience, confidence, and employment pathways and delivering generational change.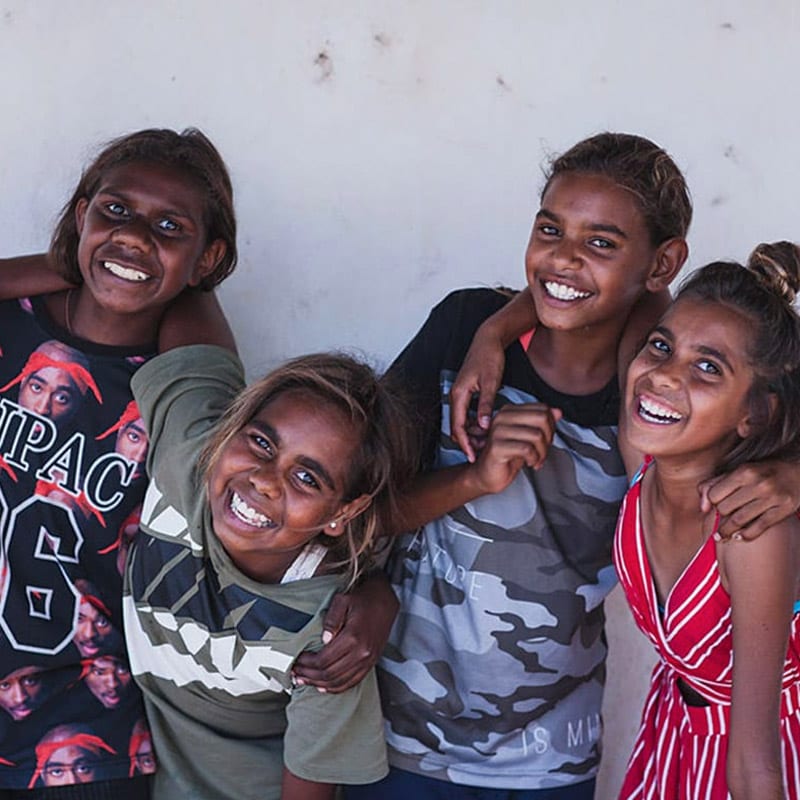 "Mentoring kids in Big hART workshops is awesome.  Seeing these younger girls grow and step up  makes me see a positive future for them"
Alison Lockyer,
Mentor Big hART